(Harold Wilson: "would accept a half million dead Biafrans if that was what it took...")
Herbert Ekwe-Ekwe


"Diminution-of-African life"
AT the apogee of phase-III of this genocide, summer 1968-autumn 1969, 23 years after the horrendous Jewish genocide in east and central Europe carried out by Germany, Harold Wilson informed
Clyde Ferguson (United States state department special coordinator for relief to Biafra), on record, that he, Harold Wilson, "would accept half a million dead Biafrans if that was what it took" the Nigerian
génocidaires
to destroy the Igbo resistance to the genocide (Roger Morris,
Uncertain Greatness: Henry Kissinger and American Foreign Policy
, 1977: 122).
Wilson pursued his genocide drive against the Igbo, steeped in that overarching ideological rubric of the expressed "diminution-of-African life" that constitutes the engaging, subjugating template of 400 years of pan-European enslavement of the African humanity in the Americas and elsewhere, beginning in the 15th century, and Europe's consequent occupation of the African homeland itself.
Wilson's Igbo death-wish tally of 500, 000 represented 4.2 per cent of the Igbo population at the time. The prime minister's on the ground African executioners led by Fulani islamist/jihadists, fulsomely obliged their "massa" Wilson, murdering 3.1 million Igbo by 12 January 1970 – 2.6 million more Igbo than the Labour leader's slaughtering target or 25 per cent of the Igbo population. Wilson would later acknowledge the extent of the British role in the sheer savagery of the Igbo genocide. In his memoirs, he noted that the Nigeria genocidist military, equipped zealously by Britain,

expended more small arms ammunition

in its campaign to achieve its annhilative mission in Biafra than the amount used by the British armed forces "
during the whole
" of the Second World War (Harold Wilson,
Labour Government, 1964-1970: A Personal Record
, 1971: 630, added emphasis).
Colonel Robert Scott, military advisor in the British diplomatic mission in Nigeria then couldn't agree more with Wilson on the subject. Scott stated that as Nigerian genocidist military forces unleashed their attacks on Biafran cities, towns and villages, they are the "best defoliant agent known" (
Daily Telegraph
, London, 11 January 1970).
Chillingly dreadful...
Intelligible
SEEN AGAINST this background of Harold Wilson
's
repugnant involvement in the Igbo genocide, the very trenchant charge of antisemitism and racism that current Labour party leader Jeremy Corbyn has had from some of his colleagues and other prominent persons in Britain, becomes hugely intelligible:
(Margaret Hodge, British Labour party member of parliament: "Jeremy Corbyn is f****** racist and antisemite", The Independent, London, 18 July 2018)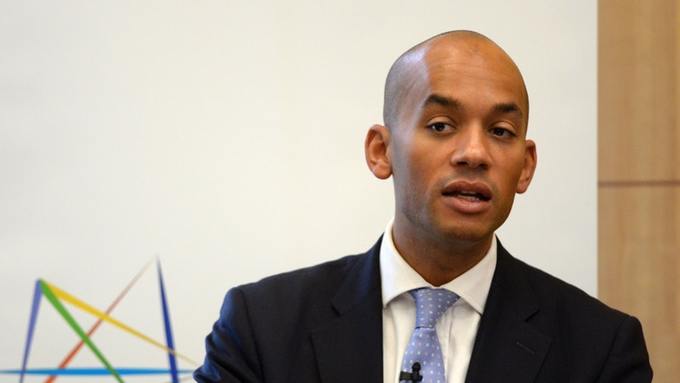 (Chuka Umunna, British Labour party member of parliament: "The Labour party [under Jeremy Corbyn] is institutionally racist ... very painful", Daily Mail, London, 9 September 2018)
(Jonathan Sacks, former British chief rabbi:

"[Jeremy Corbyn] is anti-semite [who has] given support to racists, terrorists and dealers of hate

", New Statesman, London, 28 August 2018)
(Trevor Philips, former head of British equality commission:

"[Jeremy Corbyn] is anti-semite and racist

", Daily Mail, 13 September 2018)
(Jeremy Corbyn, British Labour party leader...)
(John Coltrane & Don Cherry, "Focus on sanity" [personnel: Coltrane, tenor saxophone; Cherry, pocket trumpet; Percy Heath, bass; Ed Blackwell, drums; recorded: Atlantic Studios, New York, US, 28 June/8 July 1960])
Twitter@HerbertEkweEkwe