The Igbo clergy, during these times of existential threat to the people, does have its work cut out. The role of the church in freedom movements has been invaluable as the world has seen in recent
history – particularly
in places such as Poland, the United States (the African American church, for example), several countries in Central/South America and, of course, in Biafra as occurred, beginning 49 years ago to the day…
Surely in the next sermon in the churches and cathedrals and assembly halls of the land, the congregation will be interested to learn of the legacies of the venerables
Akanu Ibiam
,
Godfery Okoye
,
Benjamin Nwankiti
and others who gave their unalloyed support to the inalienable right of the people to freedom during phases I-III of the genocide by Nigeria, launched on 29 May 1966. 3.1 million Igbo or one-quarter of this nation
'
s population were murdered in this foundational genocide of post-(European)conquest Africa.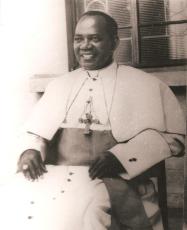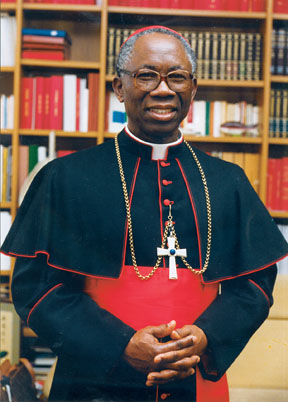 (Cardinal Francis Arinze)
The Igbo are therefore entitled to carefully evaluate the comments, any comments, of contemporary clerics in Biafra as the people resist this phase-IV of the genocide. The question at stake couldn't be clearer: in their own words or deed, does cleric "A", "B", "C" … "Z" support the people's right to freedom?
Twitter @HerbertEkweEkwe